Italian Gelato, with love from Sweden
We bet you didn't know, that Europe's biggest ice cream shop, has a little American sister of sorts – a gelateria and café in Old Pasadena.
Swedish Scoops Homemade Gelato and Coffee Bar, the newest stop on our Old Pasadena Food Tasting Walking Tour, is world-renowned so you can imagine how excited we are to be associated with them.
Lisa and I took pure delight in getting acquainted with Richard Abdalla, one of two brother owners of this local treasure. His brother is in Sweden, minding the parent shop named Glassmagisinet, which is said to host over 8,000 guests a day! He said there are about 50 counter staff to make the mile-long lines go quickly but still, we are in awe!
Not surprisingly, this European-based shop cares deeply about – and takes tremendous pride in – crafting the most exquisite gelato this side of, well, Sweden. Truly authentically Italian, ingredients (and, their lab equipment) are imported and their gelato rivals perfection.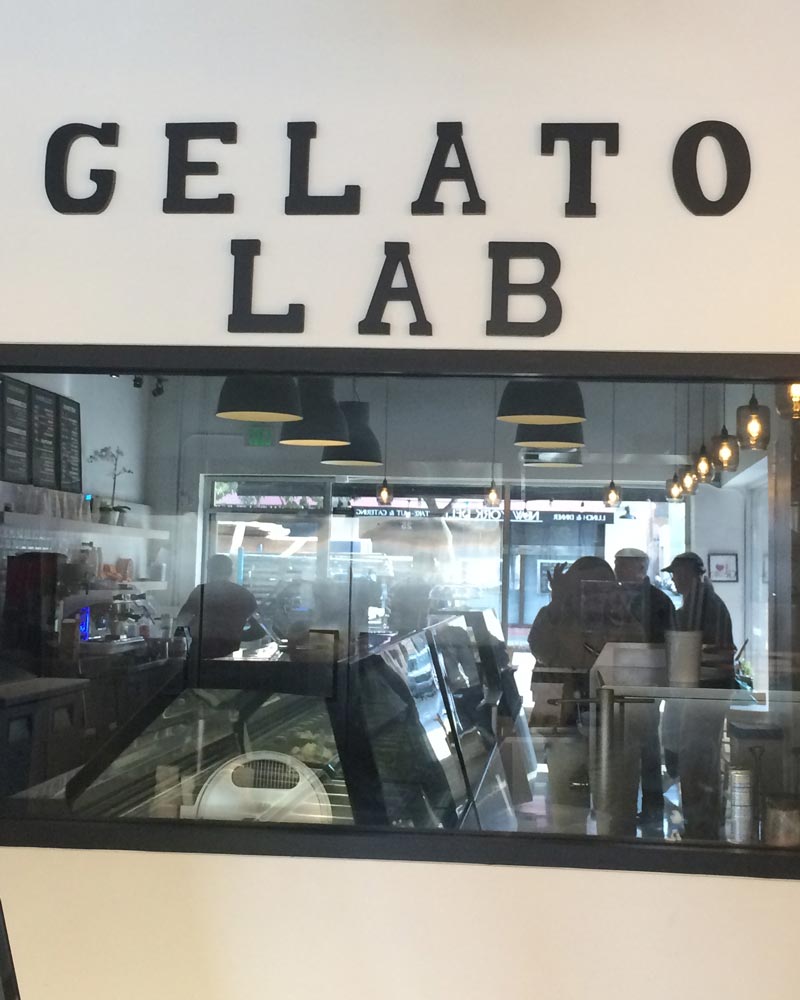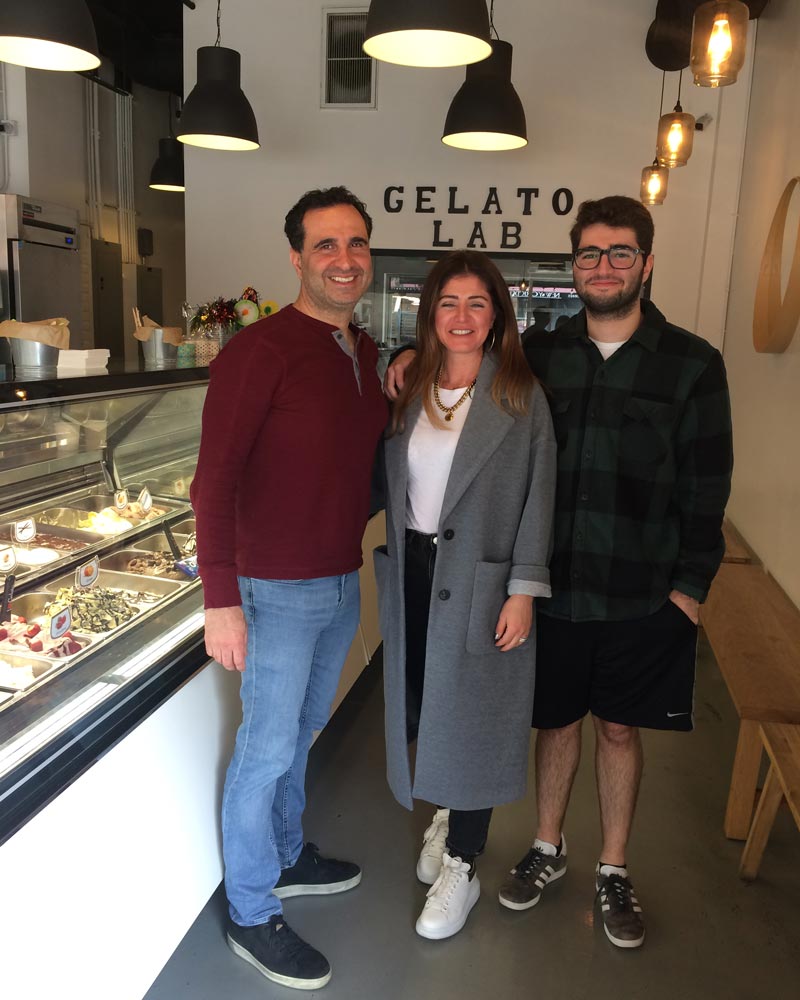 Their Pistachio selection is just as it is found in gelato shops all over Italy. I was duly impressed, since the essence of a shop's Pistachio gelato (and theirs is fantastic) is how I was taught to discern the quality of their offerings.
To share their exquisite brand of coffee as well, Richard made us each an Affogato (espresso poured over a scoop of gelato), which is rarely found, generally served only in Italian coffee bars. It was extraordinary! Lisa had vanilla gelato and I had Gianduja (chocolate-hazelnut). You simply must rush out and try one of these!
Richard's lovely wife Joseline and handsome son Joey (see family foto) came in to join us at one point, which simply felt like an extension of this divine appointment. 
The shop also carries imported Swedish candies and sweets, and one signature gelato is made with Anna's Pepparkador, a Swedish, heart-shaped spiced cookie tradition since 1929 (shown in lead photo). Vegan and gluten-free flavors are also offered, all day every day.
Lisa and I just love days in the field like these, and they always gently remind of the original inspiration for creating our company. If people claim they are foodies, they need and deserve to know about boutique businesses like Swedish Scoops Homemade Gelato and Coffee Bar. 
It is our honor and privilege to be their new ambassadors.

Until next time, I remain ~
Your Chef and Tour Maestra