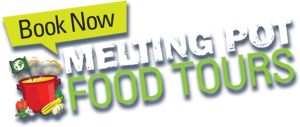 East LA Latin Flavors Tour

You can book individual tours and group tours for any of our locations. For more than six person bookings please contact us directly at 323-664-4472‬. We look forward to hosting you in the very near future!
East LA Latin Flavors Tour
East Los Angeles is known for its Mariachi Plaza and its Hispanic Culture. Join us in the spirit of celebrating time-honored family traditions. This is one of LA's first and original middle-class neighborhoods, separated by the LA Viaduct. Guests will enjoy traditional family recipes and take to heart their moving, inspiring stories. Trekking by foot and Metro trains, these classic tastings are truly a wonderful representation of the Latin culture and trade and a way to experience celebrated recipes passed down by generations.
3.5 hours -8 generous tastings – Also available to groups of 10-80 touring. Available: Mondays and Fridays at 10am, except holidays, tour times approximately 3.5 hours long. Price includes METRO Tap card. Gratuity for tour guide is not included in cost of tour.

Private groups welcomed to book during the week, as weekends are very busy in East LA. Contact Jody at 323 664 4472 for private tour groups.
Time-Honored Family Recipes
Start the day with a piece of the finest tres leches cake in all of East LA. Next, it's off to discover the most amazing freshly hand-made Tamales. Then head to the bustling Mercadito for more tastings before exploring a real-deal Tortilla factory to try all kinds of salsa/guacamole dips and delicacies. Then hop on the Metro Gold Line for a short train ride to Mariachi Plaza for a sumptuous lunch of mouth-watering Goat and Pupusa. Polish all this unbelievable food off with fabulous iced Mexican Chocolate and bakery fresh pan dulce.
All of these glorious foods are prepared from time-honored family recipes and served with the true warmth and hospitality we've come to associate with Latin Culture. For visitors and locals alike, there's a whole other side of LA just waiting to be discovered, so join us on our East LA Latin Flavors food tour.
The tour centers around Boyle Heights, with well-deserved focus on Mariachi Plaza, the grand centerpiece of the neighborhood. Palates are pleased beyond measure to enjoy a unique medley of fresh, amazing Latin flavors that have graced family tables for generations. Starting with the first tasting, guests are treated to traditional handmade foods, some of which originated south of our border over 100 years ago! Foods tasted may be typically expected, yet are extraordinarily prepared. The tour concludes back at our original starting point. The food samples served are filling enough so that for most people lunch afterward is not necessary.
First Tortilla Factory
Local Stories
Family Recipes
LA's First Birrieria
Tamale Restaurant
Family Bakery
Health-Conscious  Pupuseria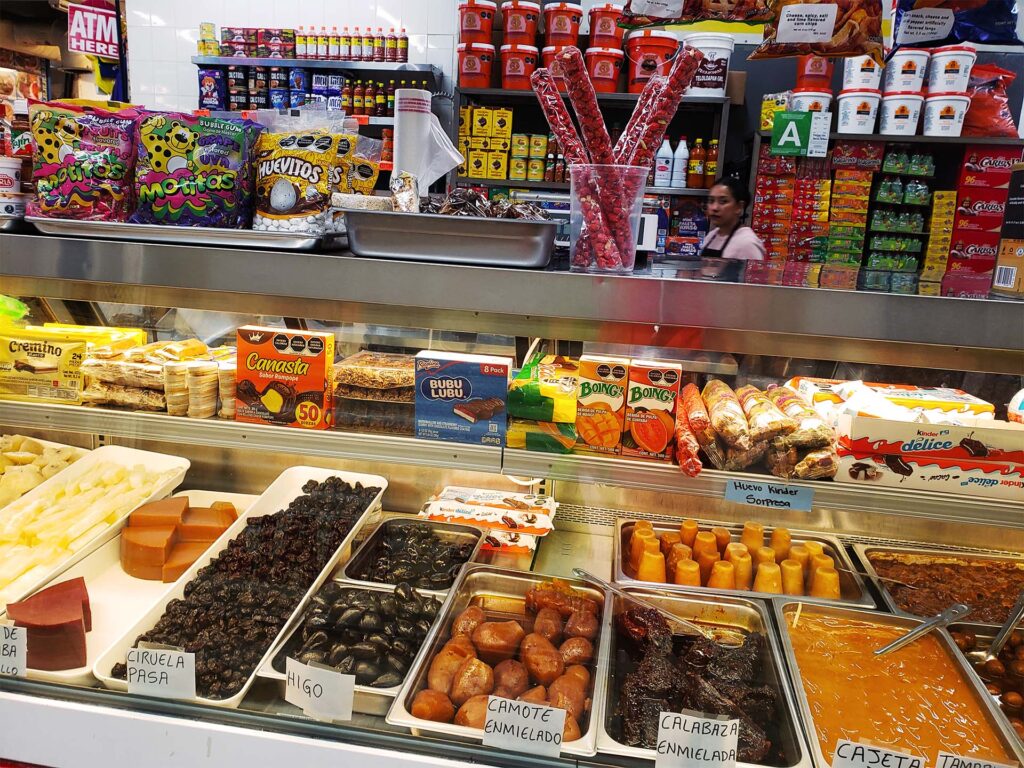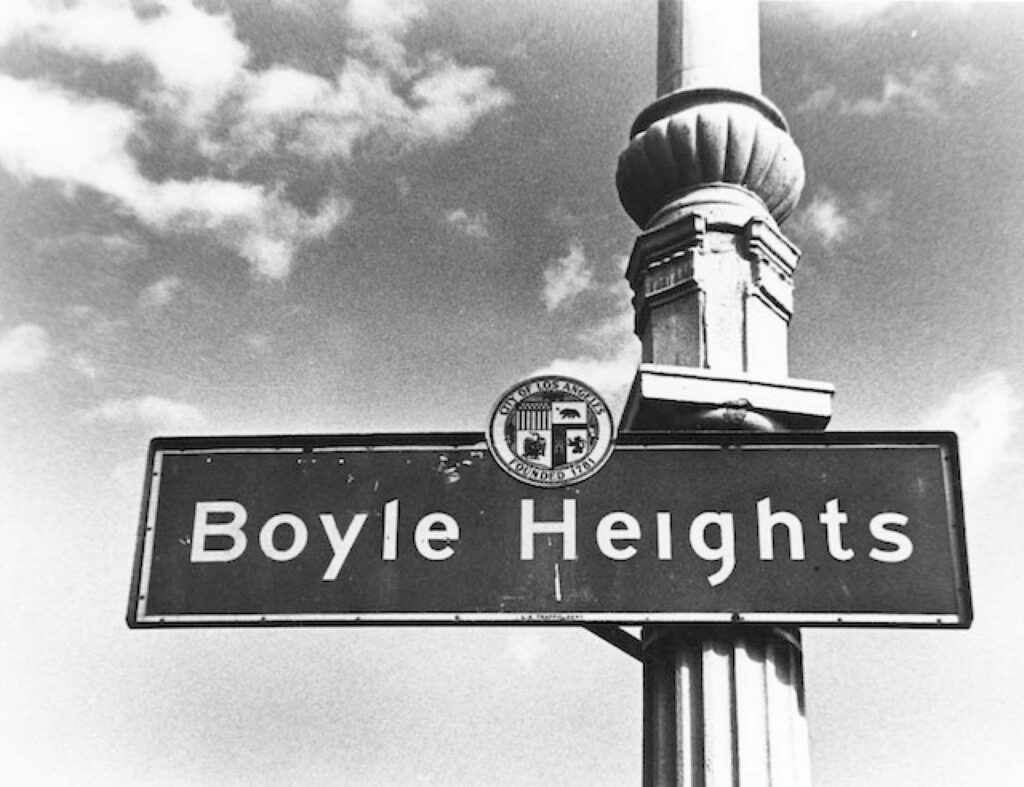 Indiana Metro Gold Line Station (Los Angeles, CA 90063). Exact meeting location details will be provided immediately upon purchase of tickets.
Parking is $2 for all day parking at the Metro Gold Line station.

Gratuity to the tour leader is customary, especially if you had a great time & would like to recognize the tour guide for a job well done. A 15-20% tip is considered standard and is greatly appreciated!
Loved everything about this 4 hour tour with Andrew who was a fabulous guide and interpreter of East Los Angeles. We thought the Tres Leche cake and churros were the best we had ever had. It was fun to taste the various mole and pipian pastes after we tasted some chicken mole[...] A very entertaining and delicious day!
We joined the East LA tour and our guide was excellent: Nick knew so much about LA that we really felt lucky to have this experience with him. The tasting is pretty abundant so I would suggest to go there with empty stomach, but the quality of the food is excellent and "real". Next time we go back to LA we'll join another tour for sure!
I took the melting pot food tour of East LA. I had purchased the tickets to go with another person who is both a foodie and history buff as a birthday gift. It was a huge hit! [...] The variety of foods were perfect and I definitely got to taste some things that I never had before - even after living in Los Angeles for 40 years.
Sign up for our Newsletter to receive news and updates!
Stay connected with Melting Pot Food Tours!
© Copyright Melting Pot Tours. All rights reserved. Powered by Majestic Imaging & 411 Graphics