The No-Commit Picnic: Do Try This at Home
You know, there's this thing. That happens. You plan a party or gathering, lots of details get handled, lots of people get invited. Not all of those who promised to be there show up after all, because some were just kidding. Lots of feelings get hurt.
For those who do not love when this happens and, still want to enjoy an in-person social life, may I gently suggest – for the remainder of summer and perhaps beyond – The No-Commit Picnic concept?
Personally, I love picnics and growing up they were some of the most fun I had with my family, and other families. They were a special part of a great summer.
There is a park near my home, right above the beach, where I love to host friends around sunset. We either bring homemade foods or take-out, it doesn't matter. The being together is what matters. 
Hoping to share this idyllic notion with more people with whom I crave more time, I divined The No-Commit Picnic. I began by inviting one other party (a family of 4) who promised they would be there on a specific date and time – this last Saturday. Then I extended the invitation.
These friends are former neighbors, so I posted a flyer in the elevator of our building inviting anyone who read it + their friends. I invited some other friends, they invited some other friends, and lots said they would definitely be there.
The group in the foto is who showed up after all. See how happy we look?
Here are the essential keys to a tremendously successful No-Commit Picnic:
Two parties get it started and absolutely commit to showing up. If no one else turns up, it's perfect. You have each other(s) all to yourselves.

Others are invited with no RSVPs required. The date/time/location is clear.

Everyone brings their own food, and some to share if they'd like. They bring their own blanket, chairs, plates, utensils, napkins, etc.

Contact between parties before the picnic is not required/necessary.

Invitees can show up / change their mind(s) / cancel last minute; all of the above are OK.

Invitees can show up for 11 minutes or for the duration; either is OK.

Invitees can even forget a thing or two, someone will have it and share.

Passersby who know picnic attendees are warmly welcomed to join the party.
In our experience the other night, everyone agreed that the party could not have been more perfect. Passersby joined us, and the sunset was beautiful. We loved it so much, we're going to do a picnic like this once a month from now on.

So far, friends in Sydney, Australia and New York City have gotten wind of this idea and want to try it out in their neighborhoods.

It could become a thing.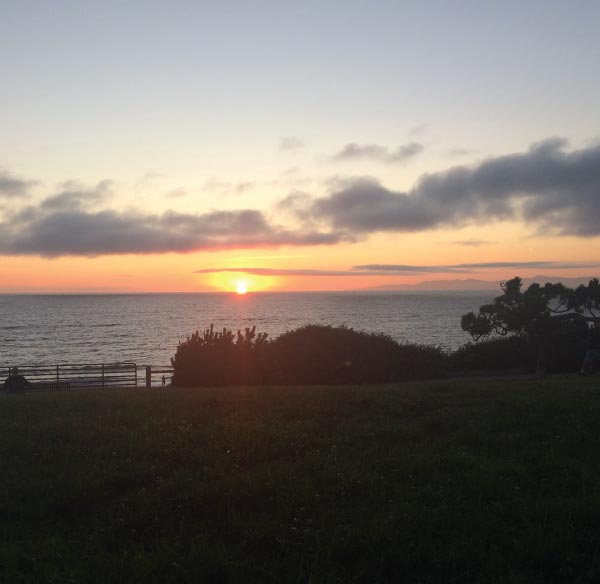 Until next time, I remain ~
Your Chef and Tour Maestra