Well, a brief Roundup anyway.
It just seems that even short takes of good news can make a world of difference right now – just moments of something good going on, catches us glimpses of hope.
Here are a few stories that came across my wire that are so very share worthy.
The first is from Switzerland. Since March 24th, Switzerland wishes to show solidarity to its international neighbors in the wake of difficulty right now, by projecting (via light art) world flags to illuminate the front of its most iconic mountain – the Matterhorn (and yes, Disneyland used this as its model) in Zermatt. 
On the Zermatt Matterhorn website, Americans were especially touched to find a photo of the Star-Spangled Banner at the front of the mountain. Its caption ended with, "We look forward to meeting again at the foot of the Matterhorn. We are all in this together."
In England, Medical Detection Dogs is a medical charity that is currently attempting to train dogs to identify the smell of COVID-19.  The group has had significant success with their dogs trained to detect prostrate cancer, Parkinson's disease, malaria, and malaria.
While the study is only taking place in England at this time, there is hope that it could possibly serve as a pilot for the rest of the world.
Here in the US, some inspiring tales have also hit the airwaves recently!
A gentleman in Tennessee has passionately competed in International Chili Cook-offs across the US for years. Since the competitions are not going on at this time, Mr. Thorpe and 74 other chili chefs arranged the very first virtual competition for a very historic chili cook-off, recognized by the International Chili Society. 
This man set up his backyard – complete with American flag and observance of the national anthem – and cooked up a mess of chili. Much of the food prepared by him and the other generous competitors was donated to feed first responders, various essential workers, and churches for feeding the hungry.
Finally, a story that I particularly love since our mom lived in a Senior Community that at this hour is not allowing visitors, and this would so have broken my heart… 
A high school junior in New York has launched an effort to get cards and art to seniors who cannot have visitors at this time. He has now partnered with 30 facilities in three states, to get messages to their locations.
Communities are now receiving hundreds of messages, and this young man is seeking to expand his efforts and even engage artists and writers to help. If you'd like to get involved with this labor of love, visit his Write to Appreciate website.
A friend of mine told us the other day, that she spends too much time reading sad news, and has to really make an effort to stay upbeat and positive. 
Maybe one way we can all switch over to more happy more often, is to read more good news. Where to find it? The same place I found all of these stories, and that news can come straight to you too, for the asking.
Stay well, stay happy, as much as possible. Our hearts are with you. We're #inthistogether.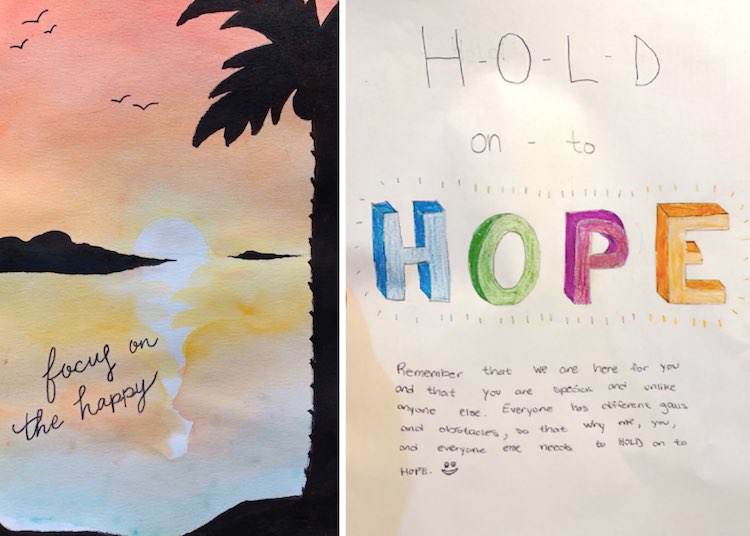 Until next time, I remain ~
Your Chef and Tour Maestra